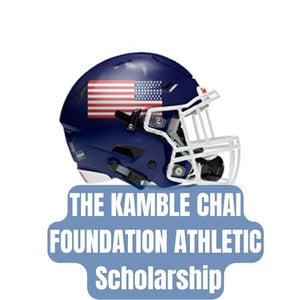 The Kamble Chai Foundation Athletic Scholarship Donation
The Kamble Chai Foundation is a publicly supported memorial established in December 1997 to honor Mr. Kamble Chai, an outstanding Chinese-American community leader and a man of great virtue.
The foundation focuses its worldwide philanthropic activities on education and has established an annual scholarship award of $500 to a senior athlete of the Newport Harbor High School Football team. The criteria for this award are 'NEED', exemplified by: Never giving up, Excellence, Enthusiasm and Dedication to the team.
Click to learn more about the Kamble Chai Foundation Athletic Scholarship