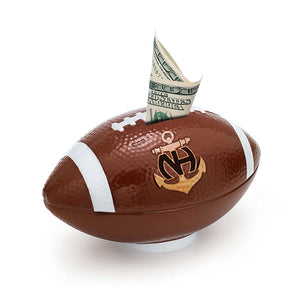 Newport Harbor Football Donation
Dear Donor:
THANK YOU for your consideration in donating to Newport Harbor High School football program. The Boosters are a 501(c)(3) Organization and we'll provide you with the tax-deduction receipt for your donation.
MOST PEOPLE LIKE TO KNOW exactly *where* their donated money goes.
The largest expense for us is coaching stipends. The district only allows for nine (9) stipends and we have a need for 24 coaches to cover our three programs (Freshman, JV and Varsity). More than 50% of our budget goes to paying these coaches.
The second largest expense this year (2023) is new uniforms. Our existing uniforms are old and tired, and frankly, put us at a disadvantage as they are easily grabbed. PLUS, if you've ever been around teen-aged boys, you know how much they like "swag" and with a new coach and a new program... the new uniforms are a huge hit – especially for our seniors.
We have other things that we're investing in such as concussion technology and strength and conditioning resources. The money is also used to help fund the year-end banquet, team meals (Thursday nights) and of course, football equipment such as extra chin straps, helmets, shoulder pad kits, etc...
We also have a sponsorship package that you're welcome to view here
Thank you so much... and Go Sailors!