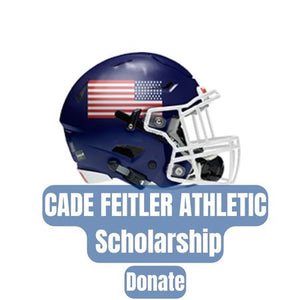 Cade Feitler Athletic Scholarship Donation
In February 2005, Cade Feitler at 13 years of age, suffered a traumatic brain injury as a result of an inattentive driver who ran a red light on Newport Blvd. and broadsided the family vehicle while coming home from Ensign Intermediate.
Cade lives at home with his family and spends his days in intense physical, occupational and speech therapy to relearn the things we take for granted. Cade's story is one of amazing courage and determination, he has been an inspiration to many, and it is in this spirit that we have established The Cade Feitler Athletic Scholarship.
 The recipient of the $1,000 award will be a college bound senior in good academic standing who exemplifies a strong fighting spirit.

 Click to learn more about the Cade Feitler Athletic Scholarship